Putting women in the driver's seat in Cambodia
Published on Thu, 2015-04-23 19:45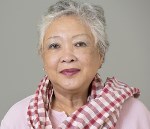 Thida Khus.
How can one push for greater political participation of women in a patriarchal state that believes government is a fraternity?
The Cambodian Committee to Promote Women in Politics faced this exact problem when it first started its work to encourage women to get more politically involved in the early 2000s. Back then, CPWP struggled to convince women to become more "involved in decision-making at the national and local levels" not only because of opposition from men, but also because some of these women didn't see that as their role in politics.
"The men in the political parties used scare tactics to convince us that politics was not for women. They said a woman's place was in the home, and women didn't understand how politics worked," CPWP chair Thida Khus told Devex in Phnom Penh. "There were also some women who thought their role was to do the backroom work to support the men in political parties."
As well as chairing CPWP, Khus is executive director of SILAKA, a local nongovernmental organization that offers training to strengthen NGOs and individuals to build up national structures and promote peace in Cambodia.
By Daphne Davies.
Source: devex.
»