Menschen müssen Vorrang vor Profiten haben
Source: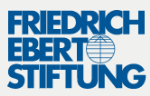 . Published on Fri, 2017-07-07 00:00
Spotlight Report 2017 zeigt, dass Privatisierung und Macht von Unternehmen die Umsetzung der Agenda 2030 beeinträchtigen.
Öffentlich-Private Partnerschaften (Public-Private Partnerships, PPPs) wird zugeschrieben, dass sie nachhaltige Entwicklung befördern, aber tatsächlich "bringen sie unverhältnismäßige Riskien und Kosten für Bevölkerung und Staatskasse mit sich", so ein internationales Büdnis aus zivilgesellschaftlichen Organisationen und Gewerkschaften im Spotlight Report 2017, der am 10. Juli 2017 mit Unterstützung der FES veröffentlicht wurde.
"Die Befürworter_innen von Privatisierung und öffentlich-privaten Partnerschaften stellen den Staat als verarmt und handlungsunfähig dar. Nur der Privatsektor habe die Mittel, um die nachhaltigen Entwicklungsziele (Sustainable Development Goals, SDGs) zu realisieren." Aber "PPPs können Ungleichheit sogar verschärfen, den Zugang zu grundlegenden Diensten erschweren und die Menschenrechte unterminieren", so die Autor_innen. Sie berufen sich auf die Erfahrungen und Berichte von nationalen und regionalen Gruppen aus allen Teilen der Welt.
Der Spotlight Report kommt zu dem Ergebnis, dass "es dringend an der Zeit ist, sich den öffentlichen Raum zurückzuerobern, die Staatsfinanzen deutlich zu stärken, PPPs zu regulieren oder abzulehnen und die Macht von Unternehmen über das Leben von Menschen zu schwächen. Kurz, Menschen müssen Vorrang vor Profiten haben."
Der Bericht "Spotlight on Sustainable Development 2017" wurde am Eröffnungstag des Hochrangigen Politischen Forums in New York veröffentlicht und am 13. Juli dort vorgestellt. Dieser Schattenbericht ist die bis dato umfassendste, unabhängige Analyse der Umsetzung der Agenda 2030 und der SDGs.
Der 160-seitige Bericht wird von einem breiten Bündnis aus zivilgesellschaftlichen Organisationen und Gewerkschaften unterstützt. Er befasst sich mit allen Aspekten der Agenda 2030 und der SDGs ab und reflektiert die große geographische und kulturelle Diversität seiner Autor_innen.
Herausgegeben wird der Bericht von der Reflection Group on the 2030 Agenda for Sustainable Development, in der das Arab NGO Network for Development (ANND), das Center for Economic and Social Rights, die Frauenrechtsorganisation Development Alternatives with Women for a New Era (DAWN), das Global Policy Forum, die internationale Dienstleistungsgewerkschaft Public Services International (PSI), Social Watch, die Society for International Development (SID)und das Third World Network mit Unterstützung der FES zusammenarbeiten.
Der Bericht "Spotlight on Sustainable Development 2017 - Reclaiming policies for the public. Privatization, partnerships, corporate capture and their impact on sustainability and inequality - assessments and alternatives" der Reflection Group on the 2030 Agenda for Sustainable Development ist verfügbar unter www.2030spotlight.org
Schlagworte: english
Länder / Regionen: Weltweit
Arbeitseinheit: GPol, Weltwirtschaft und Handel global