Reclaiming Policies for the Public - Spotlight on Sustainable Development 2017
Source: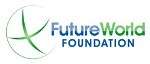 . Published on Thu, 2017-07-13 00:00
This report by the Civil Society Reflection Group on the 2030 Agenda for Sustainable Development suggests that poverty is not mainly about money, but about rights: Access to essential services like water, health and electricity, employment and social protection.
The target of SDG 1 to eradicate extreme poverty by 2030 at a consumption level equivalent to $ 1.90 a day is achievable, but tax policies must change and domestic revenue services must be strengthened. The current World Bank policies still favour lower taxes while liberalised financial flows stimulate diversion to tax havens and an uncontrolled offshore economy.
https://www.2030spotlight.org/sites/default/files/download/spotlight_170626_final_web.pdf