Cameroon
Les cibles nationales des OMD sont loin
Les cibles nationales des OMD au Cameroun sont loin d'être atteintes d'ici à 2015. Nous recommandons des efforts soient dans le sens de: la transparence dans la gestion des ressources publiques; l'amélioration de la qualité du système éducatif; la fourniture en quantité de l'énergie qui va renforcer le programme élargi de vaccination et la réduction des maladies de l'enfant, et l'introduction des programmes de développement durable, notamment par une bonne législationfoncière et l'introduction des normes de gestionenvironnementaledans la stratégie de la croissance.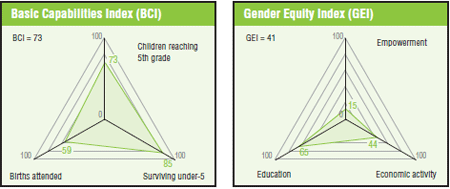 Published on Thu, 2013-02-07 19:28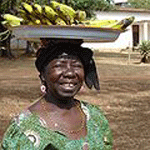 Fruit Seller in Cameroon.
(Photo : Elin_B/Flickr)
The national MDG targets in Cameroon are far from becoming a reality by 2015. It is recommended to concentrate efforts on transparency in the management of public resources, on improving the quality of the education system, strengthening the Expanded Programme of Immunization and reducing childhood diseases, and the implementation of sustainable development programs, in particular through legislation on land and environmental management standards in the growth strategy.
Published on Fri, 2012-03-16 10:11
In terms of gender equity Cameroon lags well behind the Sub-Saharan African average, but some of its neighbours and nearby countries are even in a worse condition.
Published on Sat, 2010-07-10 15:16
The Federation of Cameroon Civil Society Organizations (FOSCAM, for its initials in French), Social Watch's Focal Point in Cameroon, participated in the elaboration of a bill that seeks to mainstream a gender perspective into national policies on growth and employment in the country.