Ecuador
Large scale mining: unsustainable development on and on
In Ecuador's new constitution, which came into force in October 2008, the State's most important duty is to respect and enforce the population's human rights on the collective as well as the individual level. Besides this, the constitution also recognizes the rights of nature itself, or Pachamama. However, in spite of this most encouraging gesture, nothing has changed and the country is still wedded to an economic model based on mining and oil extraction.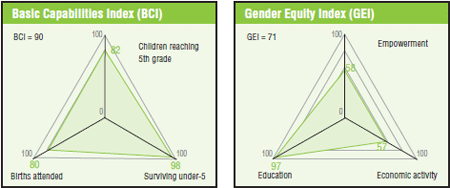 Published on Mon, 2018-10-01 08:42
Civil society organizations from Ecuador have brought to the attention of human rights bodies several cases of conflict between extractive industries and indigenous communities. In August 2017, the UN Committee on the Elimination of Racial Discrimination was urged to investigate the situation of several families from the Shuar community displaced unlawfully by the copper mining project San Carlos Panantza in the Amazon region. Four Amazonian provinces (Napo, Orellana, Pastaza and Morona Santiago) are affected by oil explorations over a total surface of four million hectares. The Center on Economic and Social Rights (CESR) is concerned that the consultation process with hundreds of indigenous communities in that huge area has not been conducted properly.
Published on Fri, 2012-09-28 10:55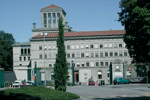 WTO headquarters in Geneva.
(Photo: WTO)
A statement signed by 112 major civil society organizations, which represent hundreds of millions of people in more than 160 countries, supports an Ecuador's proposal for a special World Trade Organization (WTO) session to review the current scholarship and opinion at the international level on the compatibility of its rules with robust financial regulations. The initiative will be discussed at the WTO's Committee on Trade in Financial Services on Oct. 1.