Peru
Perú avanzó algo, pero no lo suficiente
La inequidad reina en Perú, donde la riqueza crece y la pobreza se maquilla
El avance de Perú hacia los Objetivos de Desarrollo del Milenio no ha sido suficiente para cumplir con todas las metas ni para afianzar su sustentabilidad, señala la coalición peruana de Social Watch en su evaluación sobre las políticas públicas y los compromisos internacionales.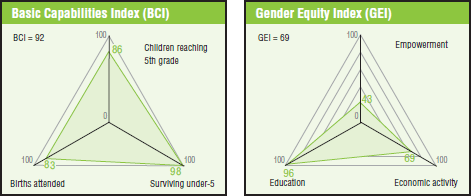 Published on Fri, 2012-11-23 14:19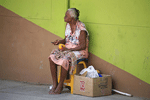 Photo: Alex E. Proimos
(CC/Flickr)
Peru has made progress towards the Millennium Development Goals, but not enough to reach all the goals or to guarantee their sustainability. This is the conclusion of the Peruvian Social Watch coalition in its evaluation of public policies and international commitments for the Social Watch Report 2013.
Published on Wed, 2012-07-18 10:51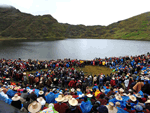 Protesters "embrace" a lake near
the Conga project. (Photo: Punto
de Vista y Propuesta)
The International Network for Economic, Social & Cultural Rights (ESCR-Net), transmitted on 11 July a communication to the Government of Peru to request urgent action to protect the human rights of people protesting the Conga gold mine in Peru after five people lost their lives in the week of July 3, on a wave of "disproportionate police repression".
Published on Fri, 2011-09-09 10:12
Source: Inesc
The economic contribution of mining companies to the countries where they operate, and where these funds actually go, should be of interest to the whole of society, especially movements and organizations that are fighting for social and environmental rights. Peru, the world's biggest producer of silver and the second of copper and zinc, signed last week an agreement with mining enterprises to levy a tax on the exceptional profits these companies are making.
Source: Third World Institute (ITeM). Published on Wed, 2004-12-01 16:38
While the government of Peru cuts down the state aid to the HIV-AIDS patients, the civil society gets together to fight against the disease. Alone and United (Solas y Unidas) is an organization focusing exclusively on infected women. It was established after the women themselves verified that not only their needs but mainly their attitudes towards the disease were different.
»