Guatemala
Knocking on environmental death's doors
Historically, the Guatemalan economy has been structured around an extraction-led growth model. The result has been the impoverishment of the rural population and the degradation of the environment. The sugar cane industry, for example, has deepened deforestation which has led to the displacement of entire communities whose rights have been simply brushed aside by businesses in pursuit of profit and a State to timid to regulate them. Successive governments have evaded their responsibility to create institutions that protect the environment and meet people's needs. Civil society organizations must demand a greater share in decision-making and must urge the Government to abandon this exploitative and destructive economic model in favour of sustainable development.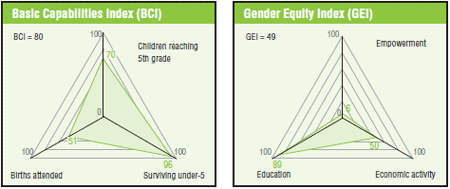 Published on Sun, 2011-06-19 23:02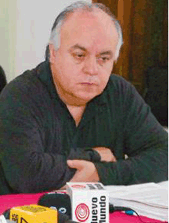 Alejandro Aguirre (Congcoop)
Source
Diario de Centroamérica
The Ministry of Public Health and Social Welfare of Guatemala is undergoing a crisis and needs additional funds to fulfil its caregiving functions, warned Alejandro Aguirre, coordinator of the Citizen Participation programme of the NGOs and Cooperatives Coordination (Congcoop, national focal point of Social Watch).
According to a study carried out by Congcoop, hospitals had a 1.6 billion quetzal budget (approximately 200 million dollars) last year, amount that was reduced this year to 1.5 billion quetzal (some 188 million dollars). About 300 million additional quetzal (37 million dollars) would be needed to prevent a public health system crisis.
»