Slovenia
The downward spiral continues
The failure of the current socioeconomic model in the country is obvious. The most burning social issues are rising unemployment, the reform of the pension system and new legislation on flexible part-time work, which replaces the previous system of student work while also offering unemployed and retired people incentives for "flexible" work. The bankruptcy of many companies and small businesses, widespread corruption, violations of workers' rights and the exploitation of migrant workers, together with a controversial new coal power plant, have made the headlines. The country has also already faced significant penalties from the EU because of its deficient environmental policies.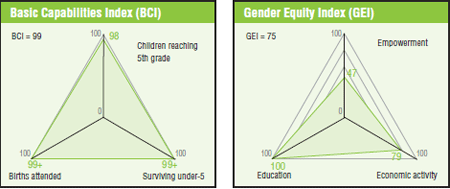 Published on Mon, 2012-03-19 09:13
In terms of gender equity Slovenia places itself slightly above the European average and all of its neighbours, but lags far behind the European countries heading the chart.
»