China
CHINA: UNEVEN PROGRESS
On the one hand, urban and rural women's living conditions, protection and development conditions have improved significantly in China in these fifteen years elapsed in the Beijing Conference, particularly with respect to urban women's political participation, employment, education, health care, marriage and family rights.
Published on Fri, 2011-10-21 12:50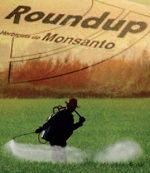 Photo; Navdanya International
Far from putting an end to the hunger in the world and from improving farmer's quality of life, genetically modified organisms (GMOs) are raising food insecurity and health hazards and failing to increase the yields of crops, according to new scientific studies. And now Chinese authorities prepare to ban the commercialization of transgenic rice and wheat for the next five to ten years, as reported the Third World Network (TWN).
Source: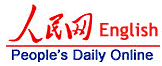 . Published on Thu, 2009-04-23 16:48
Source:

. Published on Thu, 2009-04-23 16:48
Source:

. Published on Thu, 2009-04-23 16:46
Source:

. Published on Thu, 2009-04-23 16:05
Source:

. Published on Tue, 2009-04-21 14:39