Bolivia
Progress and setbacks in the defence of Pachamama
The Government has made an explicit commitment to a coherent policy to combat climate change, but the current development model in the country is built around the extractive sector. The economy and the strategies to overcome poverty are based on oil and gas production and mining. The Government is opting for the carbon credits system and the REDD initiative, but this has raised serious doubts about the development path the Morales administration is taking.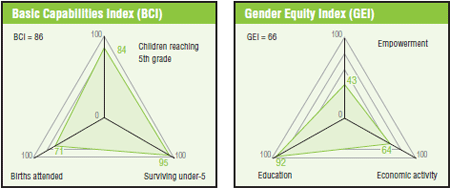 Published on Fri, 2010-10-29 07:22
The Social Watch International Secretariat together with the Centre for Research on Labour and Agrarian Development (CEDLA) in Bolivia co-organized the Social Watch regional workshop for Latin America that took place from 20 to 22 October 2010 in Santa Cruz de la Sierra, Bolivia.
Published on Tue, 2010-08-31 09:10
This month's "Focus on…" section highlights the work of Social Watch (SW) Focal Point in Bolivia: the Labour and Agricultural Development Research Centre (CEDLA, in Spanish), which will be hosting the next regional training workshop for Latin America, to be held from 20 to 22 October 2010 in Santa Cruz, Bolivia.
»