TWN Critiques Revised GIPC Bill
Source: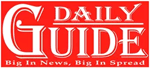 . Published on Mon, 2013-09-16 00:00
Third World Network-Africa (TWN Africa) has punched holes into the revised Ghana Investments Promotion Centre (GIPC) Bill, noting that there has been little change to the provisions.
According to the non-governmental organization, the changes in the provisions did not offer any relief for domestic producers.
Tetteh Hormeku, Head of Programmes at TWN Africa, who made the statement recently at a two-day National Economic Policy seminar organised by the Economic Justice Network in Accra, said the revised bill was devoid of any vital inducement to influence and prop up Ghanaian manufacturers.
Some of the provisions that have been slightly altered in the bill include the fact that foreigners can no longer operate taxi or car hire services in a business venture that owns 25 vehicles or less.
They can also not operate beauty salons or barbers' shops and they have been barred from printing recharge scratch cards for mobile telecommunications services.
But Mr Hormeku explained that the afore-mentioned provisions were inadequate to facilitate any transformation of the Ghanaian economy and give prominence to the concerns of local business people against foreign investors.
Furthermore, he said the bill did not insist on the right to protect Ghanaians producers by taking away a proposal to ensure 30 per cent Ghanaian participation in joint ventures.
He stated that certain tactical exceptions that could have supported the local economy to grow as envisaged have been expunged owing to Government's consideration of donor pressure.
Haruna Iddrisu, Minister of Trade and Industry, reacting to concerns raised at the forum, said the revision was meant to make Ghana a sociable destination to attract requisite foreign direct investment so as to develop essential infrastructure.
In July, this year, Parliament passed the amended GIPC Bill 2013 to amend Ghana's investment laws to project shifting economic situations that will provide optimum business opportunities and motivation for local businesses.
By Samuel Boadi