Spotlight Report reflects gaps in achieving Sustainable Development Goals
Source: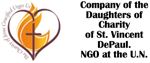 . Published on Mon, 2019-07-22 00:00
By Margaret O'Dwyer, DC
(With information from the Civil Society Reflection Group on the 2030 Agenda for Sustainable Development)
The High Level Political Forum, which is taking place now through July 18 at UN Headquarters in New York, typically involves countries reporting on their progress in achieving the UN's 17 Sustainable Development Goals. It is usually civil society, however, which points out the gaps. One means of doing so is through the Spotlight Report, which has just been released. The report calls for stronger commitments in realizing human rights and a shift in how and where power is vested.
The Spotlight Report is produced annually by the Civil Society Reflection Group on the 2030 Agenda for Sustainable Development. This year's report can be downloaded at this link.
Government self-assessments about how they are faring with the Sustainable Development Goals are not enough, the report states. Civil society serves as a watchdog holding governments and international organizations accountable for their contributions towards implementing the Goals.
This year's Spotlight Report focuses on global governance arrangements, structures and institutions needed to implement policies and achieve the potential of the Sustainable Development Goals. The Report offers suggestions for strengthening inclusive and participatory governance and for overcoming obstacles to achieving the Goals.
The Report is divided into three sections. The first includes articles which provide key insights gleaned from contributions to the report. The second includes five chapters related to cross-cutting governance reform areas that reflect links between the Sustainable Development Goals and the need to "de-silo" current policy approaches. And the third includes "17 Spotlights on the SDGS," which reflect good or bad governance regarding specific goals.
Source: Company of the Daughters of Charity of St. Vincent DePaul. NGO at the U.N.