Hungary
Growing social inequalities
Over the past 20 years the country has seen significant changes in the areas of education, employment and social inequality. Poverty and social exclusion have caused the greatest tensions, but demographic trends, health issues and food security have also created challenges. The structure of poverty remains unchanged. Child poverty is severe; families with several children and, most notably, single parents tend to live in poverty. Among the Roma, who are particularly subject to discrimination and social exclusion, the risk of poverty has significantly increased as it has among the unemployed, the unskilled, and those living in rural areas.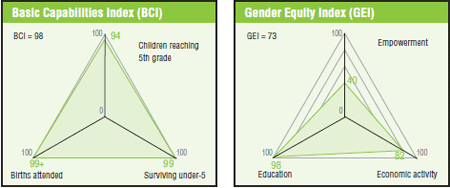 Published on Mon, 2012-03-19 08:56
In terms of gender equity Hungary matches the European average, but is slightly below some of its neighbours.
»