Bulgaria
The environment is back on the agenda
Environmental issues were extremely important in the country's struggle for democracy. Now, after years of increasing apathy, more and more people are becoming involved in environmental issues. The introduction of Genetically Modified Organisms (GMOs) in the market and several flaws in the implementation of the NATURA 2000 program for conservation of natural areas have become two of the biggest challenges facing the country. Implementing sustainable development will require that the Government safeguard the environment while meeting the country's energy and infrastructure needs.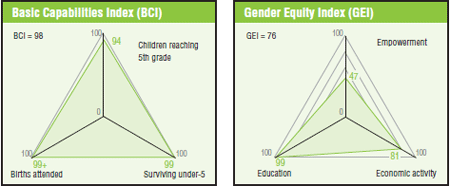 Published on Tue, 2013-02-26 23:00
While many analysts believe the worse of the EU's financial crisis is over, however as protests rock have rocked Bulgaria and forced the government to resign one might wonder if the worst road lies ahead. Bulgaria is generally considered the poorest member of the European Union and while the country demonstrated wiser financial sense that its Southern European counterparts its finances have been in poor shape since the 2009 financial crisis.
Published on Tue, 2012-11-27 07:46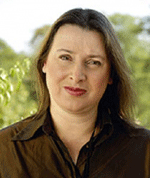 Genoveva Tisheva. (Photo: EWLA)
"The Bulgarian government continues the trends of sacrificing social and economic rights of the citizens with the justification of economic and financial stability, thus continuing to sustain the phenomenon of 'stability in poverty'," warned last week the Bulgarian Gender Research Foundation (BGRF, member of Social Watch since 1999) in its report to the UN Committee on Economic, Social and Cultural Rights.
Published on Tue, 2012-07-24 09:12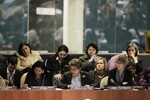 Commission on Status of Women
opens its current session.
(UN Photo/Paulo Filgueiras)
Bulgarian government lacks of bodies in charge of regulating and monitoring gender equality, warned this month the civil society delegation to the 52nd Session of the Committee on Elimination of Discrimination against Women. The NGOs were represented by the Bulgarian Gender Research Foundation (focal point of Social Watch) and the Gender Alternatives Foundation, with the support of the Alliance for Protection against Domestic Violence.
Published on Mon, 2012-03-19 08:37
In terms of gender equity Bulgaria places itself above the European average and above all of its neighbours.
This is made apparent by the publication of the Gender Equity Index (GEI) 2012, published by Social Watch on the eve of Women's International Day, March 8.
Published on Wed, 2009-12-16 17:17
This month´s "Spotlight On…" column highlights the work of Social Watch Bulgaria, a dynamic national coalition that is helping to spread the Social Watch message of gender equality and social rights for all among the ex-Soviet states in the Eastern and Central European region.
»