Afghanistan
No sustainable development without access to quality education
In September 2000, when the Millennium Summit was held at the UN General Assembly, Afghanistan was suffering from conflict and could not participate in the formulation of Millennium Development Goals (MDGs). The Government endorsed the Millennium Declaration as well as the MDGs only in March 2004. However, having lost over two decades to war, it has had to modify the global timetable and benchmarks to fit local realities. The rest of the international community defined the MDGs to be attained by 2015, against a baseline of 1990. Because of its lost decades and the lack of available information, Afghanistan has defined its MDG contribution as targets for 2020 from baselines of 2002 to 2005. Despite extreme poverty, ill health, and hunger, Afghans define the lack of security as their greatest problem. Hence the Government of Afghanistan has added this new goal to the eight global MDGs recognizing the critical role of peace and security in achieving the other MDGs.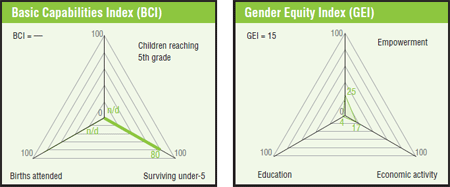 Published on Thu, 2012-07-05 12:06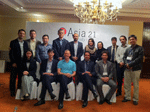 Meeting of the Afghanistan Youth
Leaders Initiative in Kabul.
(Photo: Asia Society)
The Afghanistan Young Leaders Initiative, a non-partisan and non-political group of young people who share common values and beliefs to address the social, economic and political problems in the country, asked the Tokyo Conference on Afghanistan that will be held on Sunday 8 "a proper follow-up mechanism […] to ensure the promises delivered upon from both the […] government and its international development partners".
Published on Thu, 2012-05-10 14:00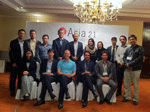 Meeting of the Afghanistan Youth
Leaders Initiative in Kabul.
(Photo: Asia Society)
The NATO Summit to be held later this month in Chicago "is unusual compared to previous summits as it will not reaffirm the allocation of more resources to its mission in Afghanistan, but the alliance will seek how to withdraw from a leading combat role in an increasingly unpopular decade­long war," remarked the Afghanistan Young Leaders Initiative in a position paper issued last week.
Published on Thu, 2012-03-15 11:47
In terms of gender equity Afghanistan is the country in worst situation throughout the entire planet. The country's condition is far worse than those of the rest of the countries in South Asia, a region already presenting the widest gender gap on Earth.
Published on Fri, 2011-04-15 08:08
Source: CCPA
Last November, Prime Minister Stephen Harper extended Canada's mission in Afghanistan by three years without a debate in Parliament. His explanation: "When we're talking simply about technical or training missions, I think that is something the executive can do on its own." But the first four Canadian deaths in Afghanistan occurred in 2002, when a training exercise attracted "friendly fire" from an American F-16 fighter jet, warned Michael Byers and Stewart Webb in a new report published by the Canadian Centre for Policy Alternatives, focal point of Social Watch in the North American country, and the Rideau Institute.
»